We can offer a full range of services from our trailer "Marie". See below for more details;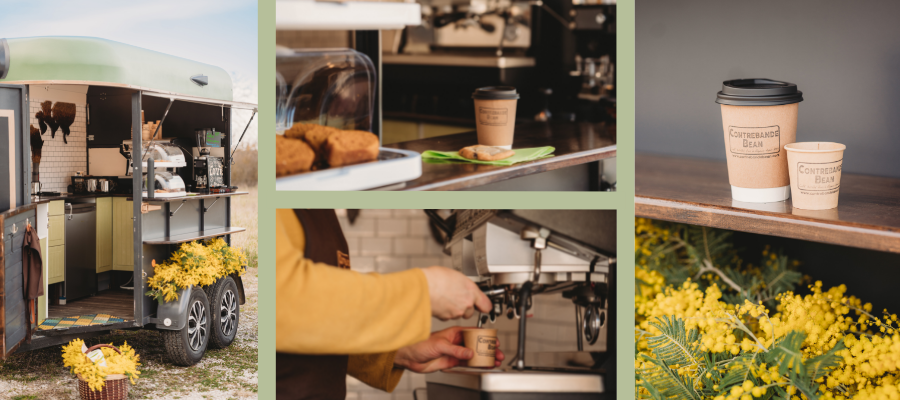 Drinks and treats, tastings and demonstrations; We can offer you a high quality standard service or we can work with you to design a service tailored to your needs.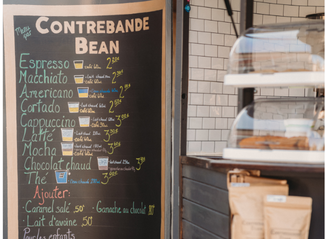 As a specialty coffee roaster, we can offer a good variety of specialty coffees and coffee drinks. In addition, we offer hot chocolate (made with our homemade chocolate ganache), kid-friendly options, and a variety of delicious locally sourced teas.
We have a standard menu that we offer at public events, but we can also tailor our menu to your tastes. Just let us know what you like!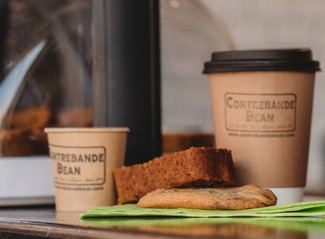 We can offer a variety of homemade and locally sourced treats and aim to find flavors that pair well with our coffee. From homemade chocolate chip cookies to delicious cakes and muffins, our small trailer can cater to any taste.
Are you curious about coffee and looking for an experience?
As a specialty coffee roaster, we can work with you to create a unique and interesting experience for your guests. We can arrange coffee tastings and even provide a roasting demonstration.
Our production roaster easily fills a room and is far too large to transport, but luckily we have a beautiful little HotTop roaster that is perfect for the job. Portable and attractive, this mini electric roaster allows us to simply demonstrate the coffee roasting process. Your guests can even leave with samples of roasted coffee at your event!